Base Camp & Facilities
Accommodation
This year, accommodation is available in the options of Bhunga and Tents. These fully furnished spaces will accommodate 4 persons and are available on shared basis only. For the comfort of participants, all accommodations will be endowed with amenities like cozy beds, blankets, pillows and furniture.
Tourism Corporation Gallery
Gujarat Tourism is the chief promoter of Run the Rann. Dholavira and for that matter Gujarat, is a land rich in cultural heritage. To make participants and accompanying guests aware of the State's historic legacy, a special tourism gallery will be set up where visitors can learn about the culture, tradition and the sheer beauty of Gujarat. It is an ideal starting point for visitors who intend to tread the State as tourists.
Registration counters
To facilitate easy registration, hand out bibs and take care of participants' enrollment formalities, special registration counters will be set up. These counters will be manned by personnel who know the event and its details, so participants get a smooth registration experience.
Media Center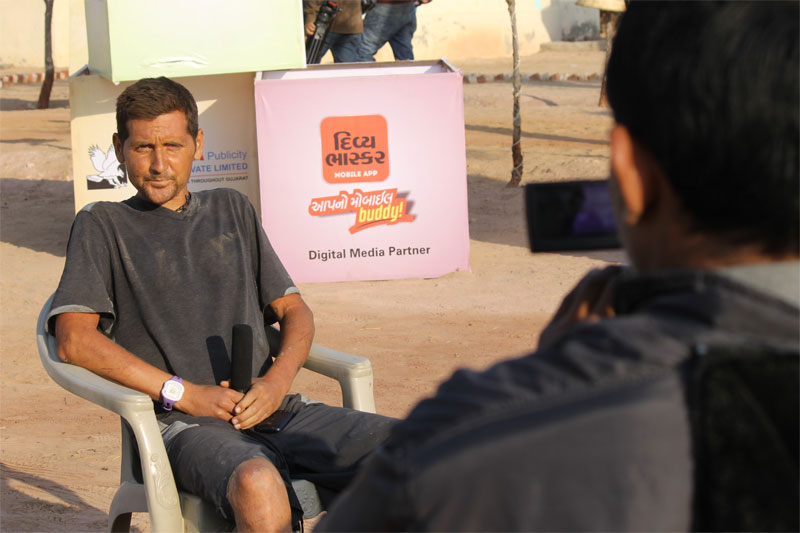 To facilitate swift correspondence of information, media persons will be given access to a special Media Center. This room will be fully equipped with internet connectivity, and will have all the necessary arrangements for media persons to set up their gear and ensure full coverage of the race as it happens.
Food court with kitchen
Food, especially nutritious food is the most essential arrangement made for everyone participating in the race. A separate food court area is provided where freshly cooked meals, snacks and a variety of delicacies are served. The kitchen area, where all the meals are cooked is maintained as per the best hygiene standards, including food storage, vessel cleaning and overall up keeping of preparation areas.
Workshop area
Racers are required to carry some mandatory gear in order to successfully and safely finish this race. In order for them to understand and be able to utilize the gear fully, special on-site workshops will be conducted. We encourage all participants, veterans or first-timers alike to ensure participation in order to become completely familiar with the basic and advanced features of your gear.
Pre event function area
Your race briefing, a little cultural celebration and a great way to meet your fellow racers, these are some of the things that will be in store for you at the pre event function area. It is an important aspect of the event to hold a pre-event meeting with the racers and acquaint them with facts, and what to expect during the race.
Other Facilities
Help Desk/Race control room
To answer all your questions, concern and assist in quick search and rescue, a help desk/race control room will be set up. The room will monitor all race activities and will constantly remain in touch with outposts and aid stations to ensure racers' safety to the best of our abilities.
Event services office
Event services office will be your 'go to' place in case of any questions, concerns or grievances with services provided to you. Arrangement for transportation or information about any and everything can be sought from the office, which is at our guest's disposal during its working hours.
Parking
For participants, and guests as well as media, adequate parking space will be provided. The space will be separate from the main camp, and hence will pose no hindrance to any participant. We will also ensure that the lives of locals are also not affected by the use of parking area by visitors of the race.